May all be happy, May all be free from disabilities,
May all look to the good of others, May none suffer from sorrow



Hindu Weddings

In my experience, the modern day couples view Hindu weddings as a mixture of old practices, intricate rituals and unfathomable customs.The role of a Hindu priest here is to make relevant this most ancient of traditions and present it in contemporary manner suitable to the modern day couple.

Having conducted over 100 weddings I bring my time-tested experience to you on your most special day. After all, marriage is considered the most sacred bond of union between man and a woman who are destined to meet.

My Promise

• Tailor your wedding and other ceremonies to suit your needs, at the same time observing the essence of Hindu traditions

• Honour the traditional rituals of the ceremony and provide a contemporary explanation of the underlying sentiments in English, Gujarati or Hindi

• Ensure your wedding and other ceremonies take place according to your time and schedule requirements

• Engage and interact with your guests during the ceremony and involve them during all major parts of the ceremony (for example, antarpatta, kanya-daan, Mangal-fera, Saptapadi)

• Create an enjoyable, pleasant environment and try to make the day memorable for you and everyone present

I do not hold my Hindu Priest duties as a profession but rather as my ethical and moral responsibility towards the Hindu society. I can assure you I have a deep regard, respect and faith in what I do and I carry out all my ceremonies with utmost diligence, care and love.

About your special day

Your wedding day is a special once in a lifetime event. Planning and preparation are the key to deliver a smooth, memorable and a joyous day for you and all your loved ones. I will support you every step of the way through this life changing event.

Once you have made the momentous decision to get married and made contact with me, I would usually carry out the following steps to help you plan and prepare for your big day:

• Set up an initial face-to-face meeting or a telephone call to discuss your requirements (for example, timings (muhurat), location, venue as well as any personal requirements).
• Provide you an overview of typical wedding day and all the activities involved from start to finish.
• Explain the symbolism and the motive advocated by our ancient rishis behind each activity.
• Together, we would look to personalise and tailor your wedding according to your requirements (for example, engaging audience, explaining shlokas in English).
• If you wish, I will point out typical pitfalls and things to be mindful of during the planning stage to ensure you have a smooth, enjoyable day, as well as the secret ingredients that go to make a memorable wedding.
• Provide you with a typical itinerary and a list of items you will need to secure for your wedding day.
• If we are both in agreement, we would then finalise my seva (service) and I will be on the end of the other line or happy to meet face to face to answer any questions, queries or any amendments you would like to make.
• Leading up to the final few weeks before the wedding, we would meet once again to run through a time table of events. (Nothing is set in stone and I am happy to make any last minute changes as per your requirements up to and including the day).
• Finally, on the day I will be there to conduct the ceremony and support you throughout the day.

Seemantonnayana (Rite to Establish Intelligence in the Embryo)
Jatakarma (Thanksgiving for safe birth)
Mundan(Shedding of natal hair)
Upanayana (Investiture with Sacred Thread)
Vivah (Marriage)
Shri Satyanarayan Katha
Shiv Pooja
Ganesh Pooja
Durga Pooja
Shanti Havan
Gayatri Havan
Vastu Havan (Housewarming Ceremony)
Tulsi Vivah
Graha Shanti
Mandap Muhurt
Horoscope preparation
Kaal-Sarp Dosh Pooja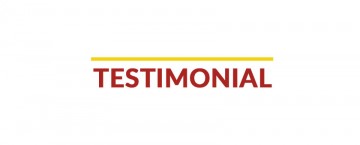 Jai Shree Krishna, Gopal and I are back in the UK and would like you to please leave this...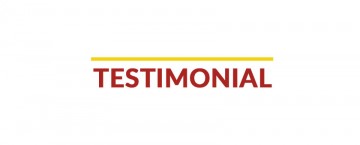 Krupa and Kirtan 20.04.2019 Via Whatsapp Me and Kirten want to thank you for a wonderful ceremony and for...
Call me if you need advice on any of the above
They say after the Bride and Groom the third most important person on your wedding day is the Priest conducting the entire ceremony!
Choosing a Priest suitable to your individual needs requires a careful consideration. Why not give me a call for a free informal chat or to plan your perfect wedding day? Please call on: 07896566319 / 01293521142